Save The Date BallUp3on3 & BallUp5on5 2020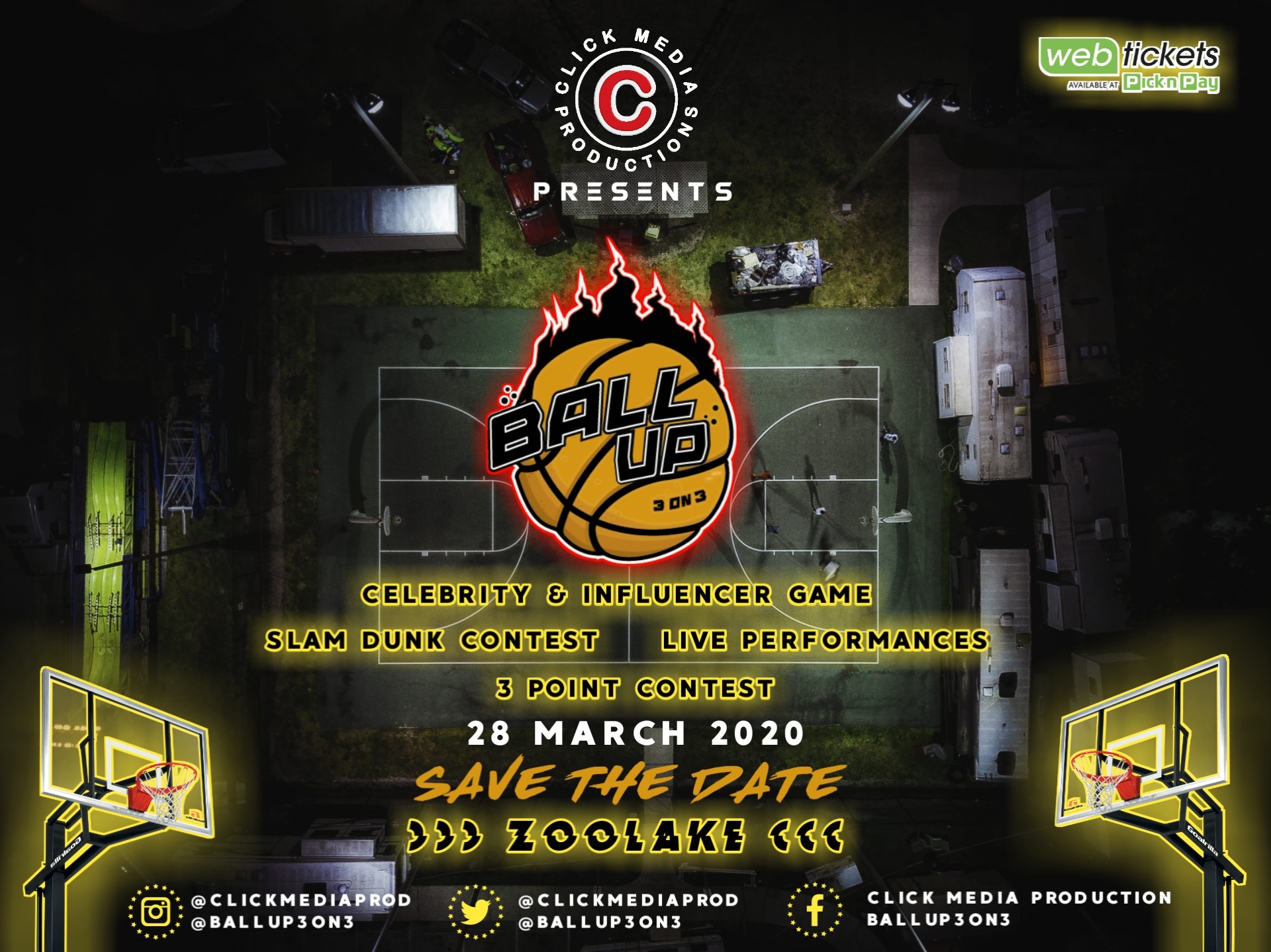 After a short hiatus since the last BallUp3on3 and BallUp5on5 in 2018, Click Media returns to host the most loved 3on3 basketball and indoor Football event on the newly revamped Zoo Lake Courts on Saturday 28 March 2020.
The event consists of a 3on3 Basketball and 5on5 Football tournament were teams compete for the Ultimate BallUp2020 Trophy and grand prize of R10 000. The event will also host the 1st time celebrity & influencer 3on3 Basketball and 5on5 football game, Slam Dunk contest, 3point contest, Performances as well as music from some of your favourite Djs.
The youth of Gauteng are invited enjoy a day outdoors with friends were they can set-up a picnic spot and indulge in delicious pop-up food, vibe to music from their favourite dj's & artist performances, whilst participating in or watching 3on3 Basketball and 5on5 football activities!
General access (R100) & VIP access (R250) tickets are available in Pick N Pay or Webtickets
ShizLive at BallUp3on3 & BallUp5on5
ShizLive at BallUp3on3 & BallUp5on5 2/2