PUMA has once again pushed the limits of design with its latest addition to the RS franchise, the RS-X Efekt Gradient pack. This pack boasts a refreshed silhouette that arrives in four curated editions, each featuring gradient colorways in Navy, Sand, Black, and a stunning Purple scheme that's sure to turn heads.
The RS franchise dates back to 1984, when PUMA sought to create a revolutionary new technology that would change the game for runners worldwide. The result was the PUMA RS (Running System), the world's first wearable sports product and the world's first smart shoe. Today, PUMA continues to expand on the RS legacy with new styles like the RS-X, RS-X3, RS-2K, RS-Fast, RS-Connect, RS-Dreamer, and more.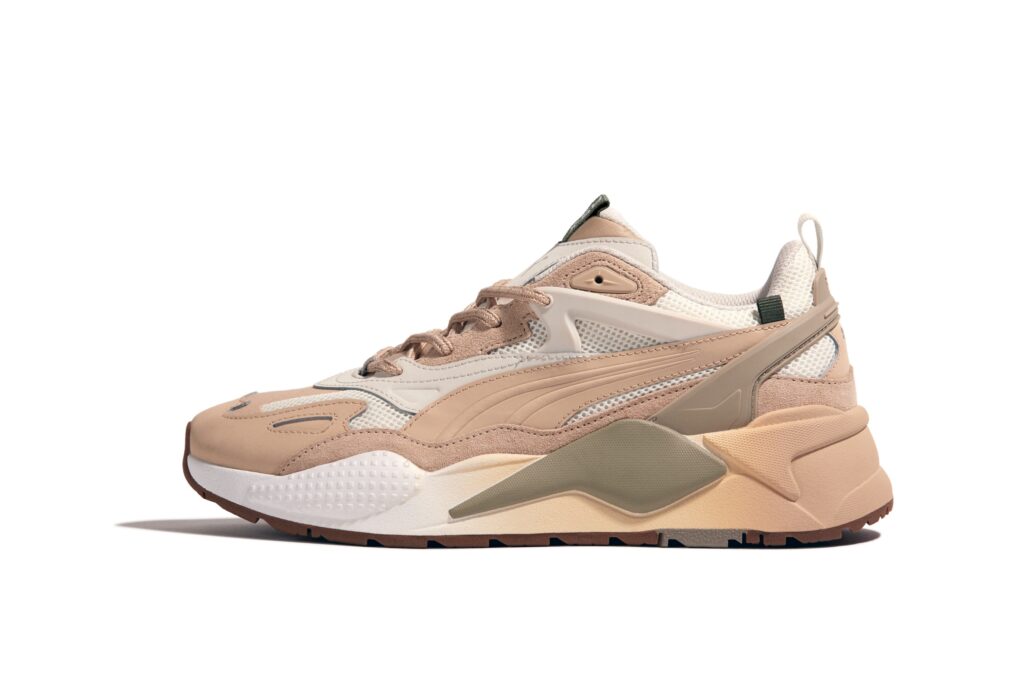 The RS-X Efekt Gradient pack is a perfect example of PUMA's commitment to innovation. With its specialized overlays that lend the shoe its distinctive energetic look, the RS-X Efekt Gradient pack boasts a technical feel that is sure to turn heads. The shoe's heel acts as both a support element and a utilitarian touch to the silhouette's upper, creating a futuristic aesthetic that is both stylish and functional.
To showcase the RS-X Efekt Gradient pack, PUMA has partnered with South African rapper Maglera Doe Boy. The rapper's energy and style perfectly embody the spirit of the RS-X Efekt Gradient pack, making him the ideal brand ambassador.
The PUMA RS-X Efekt Gradient Warm White-Granola is available for purchase from PUMA.com, PUMA stores, Archive, sportscene, Shesha, and Superbalist, retailing for R2399. Whether you're a runner or a fashion enthusiast, the RS-X Efekt Gradient pack is the perfect shoe for making a statement this season. With its bold gradient colorways, technical overlays, and comfortable fit, the RS-X Efekt Gradient pack is sure to be a fan favorite.