Following the success of his EP Umsebenzi released in 2020 (and the deluxe version released
in 2021), Sjava is ready to release a full-length (18 track) studio album titled Isibuko (a mirror).
As the name suggests, this album exposes a deeply introspective side to the Artist as he takes
the listener on a journey of bare and raw emotions.
Stream the album here
"Amavaka", describes the how self-doubt and fear leads to self-sabotage, reminding us that
we're often further in our lives than the tiny voice of doubt in our heads would have us believe;
while "Thixo" is a haunting prayer, a plea to God to remain within His sight and Grace. Family
relationships and hardships are vividly described and exquisitely delivered in "Akabuye" and
"Kube ngangazi"
Sad love songs, a genre that Sjava is well known for, are well-represented on this album.
"Amanxeba" tells the long tale of the never-ending time it takes to heal from the grief of a failed
relationship; and "Grounding" describes a man's longing to finally find true love, settle down and
start a family. But the love songs are not all sad with "Dudlu" and "Iphisi" painting beautiful
pictures of enduring love.
The album rounds off well with strong upbeat tracks such as "My Life" and "Isoka" as well as
songs with positive feel-good messages (in true Sjava fashion), like "Ungavumi" and the
glorious "Ubuhle bendalo".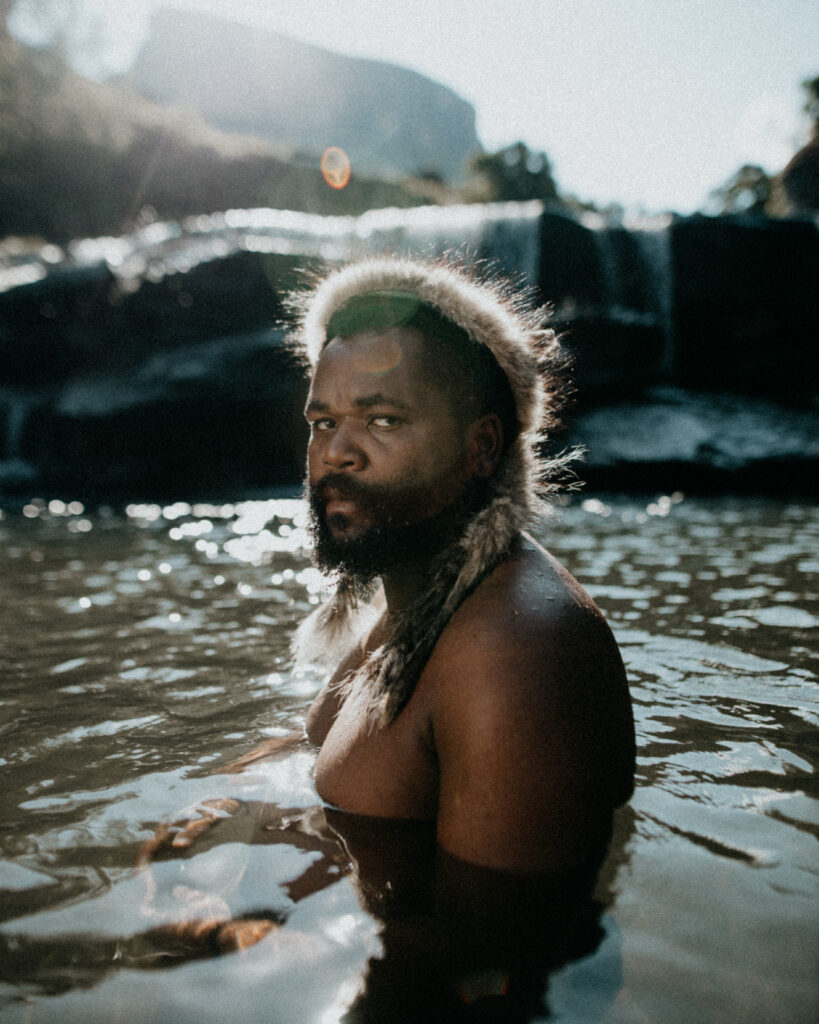 On production and instruments, Sjava works with his long-term producer and partner Ruff; Vuyo
Manyike, who has also worked with Sjava since his debut album in 2016; as well as Delayde
and Webmoms (UK, Umcebo). Featured artists include long-time ATM collaborators Emtee (My
Life, with Emtee Records' artist Lolli Native) and Saudi (Ungavumi, Amaphiko), 1020 Cartel's
Anzo (Amavaka) and Maskandi heavyweights Shwi (Ithuna), Mzukulu (Isoka, Akabuye),
Inkos'yamagcokama (Akabuye) and Dumakahle (Amakhehla).
Sjava has also featured some leading ladies on the project such as of Afrotainment stars, the
Qwabe Twins (Isoka), and the highly talented singer/songwriter Mzulu Phaqa (Inhlonipho).
The foundations of the album were laid at a two-week album retreat in February 2022 at
Antbear Lodge in the beautiful Okhahlamba mountains in northern KZN. It was here that Sjava,
Ruff, Delayde, Webmoms and Vuyo Manyike conceptualized the essence of the project and
recorded the initial music and vocals for the album.
The release of the 18-track album was announced by Sjava at his Live in Durban concerts (9 &
10 December 2022) where the audience was given a sneak-peak into the project with a live
performance of the song Amavaka, for which both Delayde and Webmoms travelled to South
Africa for the performance with Sjava.

According to Sjava "this album obviously is a reflection of my journey over the last few years
and speaks to my experiences and growth as a person and as a musician. Musically, it is a
continuation of the process that began with the Umsebenzi EP/Deluxe and I hope my
supporters enjoy the body of work". Speaking to the length of time it has taken to release
another full-length studio album since Umqhele in 2018, Sjava says "I know it's been a while,
but I trust that the album will be worth the wait. Thank you to everyone who has supported me
over the last 8 years of my career, and I look forward to continuing this musical journey together
in the future."