MEET THE ARTIST


Tumelo Tale Selemela, popularly known as Tale OG was born and raised in Katlehong, on the 5th of December 1997. He was raised by his single mother Mahloli Selina Selemela, who handled her parenthood like a true loving African mother. She raised both the artist and his older sister (sibling) Kabelo Khothatso Selemela.
On his father's side, Tale is a younger brother to (sibling) Sbonelo Tshepo Kubheka. The two brothers did not grow up together and are over a decade apart in terms of age. Unlike his father, Sbonelo was consistent in keeping Tale close throughout his entire upbringing.


Although Tale knew his father, the old man was only present briefly in his early childhood. Throughout his teenage years, they would only bump into each other on a few occasions around the hood. This strange relationship would appear to be an issue only later in his life when maturity brought difficult challenges that required him to be the best version of himself without a father figure. The cliche.


Tumelo attended at Abalindi Pre-school, graduated to Morojaneng Primary School in his hometown, where his academic performance was at its highest. He then attended his secondary phase at Dinwiddie High School, where he matriculated in the year 2015. In 2012, during his high school years, Tale joined a bootcamp program called JCSE (Joburg Centre for Software Engineering) based in Braamfontein. He was part of the pioneering group of students who embarked on the program when it started; the artist
became one of the most influential students throughout the program until his last year
(2015).


In 2016, Tumelo started his first year in varsity. As we speak, he is a graduate in BCom
Information Systems, finishing his course in the year 2019 at the University of
Johannesburg.
In 2016, he simultaneously co-founded two companies; the first being IIREI, a record
label he operates together with Coltart Sithole and Fanele Zulu. The second company
being Cava Le Ice, an ice company he co-founded with his older cousin Lerato "Meshe"
Selemela, still in operation.


Needless to mention that the artist's mindset is oriented towards an entrepreneurial
nature. The artist has a scorching passion for music. The pursuit of dreams came alive
to Tale when he realized that truly music is the one thing that made life worth living. If
he had a purpose to fulfill in his lifetime, it would be through music.
"I love listening to good music. Music is contagious energy. Good music makes me feel
good. So good. The substance of this good energy fills my aura with beautiful and
powerful energy. I love it so much that the more I grow and mature, I continuously
develop a deep desire to learn the craft of creating good music. I would enjoy my entire
existence knowing how to create good, positive and powerful energy for myself and
others. To know how to create and/or direct energy is to know that truly I'm a
descendant of the creator(s) of the universe. To know how to create good music is to
know that I'm a fulfilled aspect of God. A fulfilled purpose that is my very existence." –
Tale OG
Prior to the releasing The Black Jam (2019), Tale moved back home where he would
finish the final year of his course in varsity. In the same year, he was managing a local
start-up company called The Tao Media Studio, for which he stopped working in July
2020.
For the first time in his life, in the same year he was in a situation described as being
mahlalela (he/she who is home without a job, school or any form of occupation). On the
upside, this was an opportunity to better understand the environment in which he grew
up from a mature perspective. Only to realize that from generation to generation there's
a story/pattern that is consistent in every generation. This pattern involves several
social dynamics that shape destinies of ghetto kids. This observation would unfold in a
friendly conversation between the IIREI directors during a studio session in Katlehong.
In that moment, an album concept enticed itself as the elephant in the room.


CONCEPT


Township politics get the best of the least confident township kid. Boy or girl, you're
either considered tleva (clever individual) or bhari (slow/can't get a grip on life type of
individual). A Tleva type of individual is one who's known for being cunning, which
makes them better adaptive to the streets and thus gaining a lot of street cred. A Bhari
on the other hand, is simply not fit for the streets, not wild enough to survive them and
way too unpopular to be admired by the streets.
The album is about Tale OG's proper introduction to the game. After careful thought
about his entire childhood, he declares himself a Bhari. However, he acknowledges the
power of growth and intentionally displays an attitude that shows his transformation
from a Bhari to a Tleva. The audience can easily identify this display across the entire
album, especially on songs such as Street Cred, Hip Hop, Sgora Nge Aura, Katlehong as
well as Bhari. On the first track Ghetto Electro Funk, he introduces himself as a bhari
who only got his grip on life much later in life. On the last song he subliminally implies
that he's the best of both worlds; the perfect balance between a tleva and a bhari.
The most important message from the album to young lokshin/ghetto kids is that
having the mindset of a tleva at a young age can lead to either a criminal or drug addict
lifestyle, sometimes both.
And that having a mindset of a bhari at a young age can protect you from an
environment of harsh hood politics. This mindset may allow you to properly grow into
the best version of Self, away from unnecessary distractions.
The choice is yours to make. The repercussions are yours to face.


THE SOUND


The aim of the album's sound was to make it sound raw. It is flooded with original IIREI
samples. Signature elements were by far the string instruments and drumkits. Among
the instruments used in the beats selection, the most significant were the heavy bass
guitar and hard kicks & snares. Very rare effects were experimented with, which makes
this body of work a classic art piece.
Ultimately, Tale OG has a strong resonance with deep house. Tracks such as What You
Want have a mixed feel of Lounge music and soulful Hip Hop.
The sound feels like home. Like how Kwaito hits the spirit of he/she who feels it.
The body of work comprises of tracks that are hip hop mixed with several genres. This
inspiration comes from Mlazi Milano. The raw feel was inspired by Linda (Pro) Mkhize's
Continua as well as Jay-Z's Magna Carter Holy Grail.
We move on to songs like iPhupho Lakho, Gangsters & Politicians, and Mrembula.
These songs are towards the end of the album. They have a Jazzy feel and are more
focused on addressing several politics in the township. Although Katlehong is strictly a
Hip-Hop sound, it falls under this category of tracks in terms painting the picture of
what takes place in the township.


iPhupho Lakho talks about how a high percentage of motherhood during the modern
times in the township has a significantly weak foundation. Most of these young women
work retail jobs, are financially challenged, and therefore resort to other demeaning
means of making ends meet. In the first verse Tale OG briefly speaks of how young men
with underdeveloped character resort to crime. He then encourages them not to go
down that route as it has difficult consequences. He further speaks of how far he's
willing to go against anyone that would get in the way of his hustle/dream. "Between
me and you, who's got an uncommon valor, mawuvul'umlomo yi vulgar. Your power
doesn't speak"


Mrembula is song Tale OG recites from a perspective of his uncle Teboho. Mrembula is
a nickname given to boys whose names are Teboho in the township. He uses his uncle's
real-life experiences to take the listener back to the apartheid era; an era which plays a
significant role in shaping the political environment of the township, even to this day.
The ripple effects are more than anything crime. Which brings us to Gangsters &
Politicians, featuring fellow artist Fanele Thee.
Tale OG's opening lines in Gangsters & Politicians alerts the listener that he's taking
him/her on a journey. He starts by insinuating that preachers are white collar criminals.
He then proceeds to discuss gangsters that perform heists, hijacking and car theft. He
lastly speaks of how government politicians are criminals on the biggest scale.
On the last song of the album, Bhari, Tale OG highlights that amid all the activities that
continue to take place in the township, his character needs to be a perfect balance
between being a tleva and a bhari.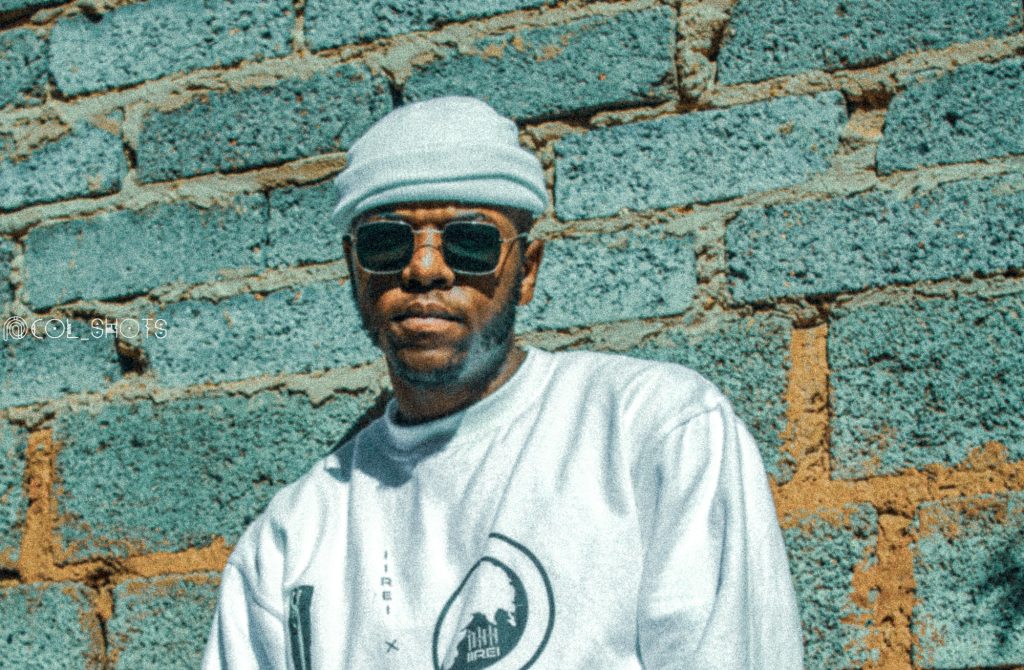 CREDITS


Composer: Tumelo Selemela
Producers: Tumelo Selemela; Fanele Zulu; Klau$
Voice towards the end of Bhari: Gerald Nyundu
Guest Appearances: Kutlwano Yika; Fanele Thee