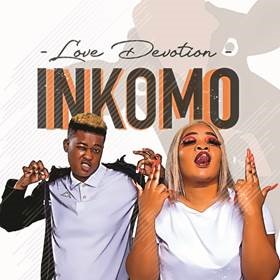 Johannesburg, South Africa – Friday, 29 October 2021 – Love Devotion brings back Gqom with summer anthem, Inkomo.
Love Devotion continues to mark the resurgence of Gqom in the mainstream. The Durban natives follow the release of the music video for their debut single of the year, Lonyaka, with their next summer hit. Having ridden on the success of the single to mark their sophomore single of the year, Inkomo.
Ahead of the release of the Gqom single with live instrumentation elements like the memorable keys. The two took to Instagram to assure their fans that they would not need to wait long for the supporting visuals. Taking to Instagram, the two shared behind-the-scenes footage of the music video shoot. Therefore, fans can look forward to the lively visuals for Love Devotion summer anthem contender.
The single is available across all DSP. Click here.
About Love Devotion:
Love Devotion is a duo that hails from the city that birthed Gqom Music, Durban. Love Devotion is composed of Dulcie Mthembu and Kwenzi Madwe. The two these past few years have been working on their sound as a duo following the subsequent move of former band members.
Last year Love Devotion focused on establishing a following for themselves through the release of the hit single, Ng'delile. The single not only saw them travel the length and breadth of the country. But saw the duo form relationships with musicians such as DJ Mvzzle, DJ Sox and Mshega. Hopefully, the newly formed relationship will yield a few collaborations.
About Inkomo:
The future is exciting for Love Devotion, the group is now releasing their new song called INKOMO, It's a Gqom track. Fans can expect to hear new music that will get them dancing throughout the summer and beyond. Love Devotion has already started working on their new album, to be released soon. Love Devotion aims to spread love and positive vibes through their music, they want to inspire and motivate young women to follow and realize their wildest dreams.
Follow Love Devotion