Reitumetse Mamabolo (23), Better Known By His Stage "REMY" Is A South African Hip-Hop Artist
(Rapper), Born And Raised In Soweto. REMY's Music Journey Started At The Age Of 15 Where He Was Mostly Influenced By Artists Like Drake And Lil Wayne Whom He Still Believes Are His Best Rappers Till Date.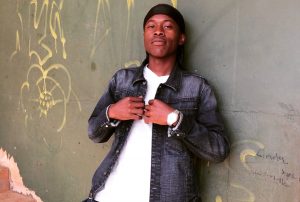 He Knew That He Wanted To Persue Rap When His English Teacher Told Him That His Essay Writing Skills Were
Pretty Much Impressive And Never Looked Back Since. He Also Remembers Freestyling For His
Grade 10 Classmates And They Went Crazy Over His Lyrical Abilities.
REMY Released His First Song (2013) Titled "Never Knew", Followed By "Blacks Don't Crack" And
"Back Again" While He Was Still Working With A Then Hip-Hop Group "Dream Gang" Of Which Got
Him Street Cred Around His Neighborhood. He Then Went On To Release His Demotape Of 13
Songs "December 5th" (2016) After The Hip-Hop Group Split. The Demotape Showcased His Lyrical
Skills And It Exposed Him To Alot Of Different Producers, Artists And Earned Him A Fanbase.
This Music Video Wasn't Really A Budgeted Music Video. Shot At REMY's Neighbourhood With His Friends Just Having Fun Being Creative, The Visuals Came Out With A Proper Quality
Make sure you watch the "#NewHeights " music video by @REMY_Worldwide below;