The hottest musician in Nigeria right now Burna Boy has aimed at his former best friend AKA amid Xenophobia crisis.
AKA was involved in a brawl with Burna Boy's colleague Ycee yesterday and that appears to have caught the attention of Burna Boy who went berserk about the situation. Burna Boy even, warned AKA to tighten up his security ahead of their next meeting.
Check out Burna Boy's outrage below in tweets :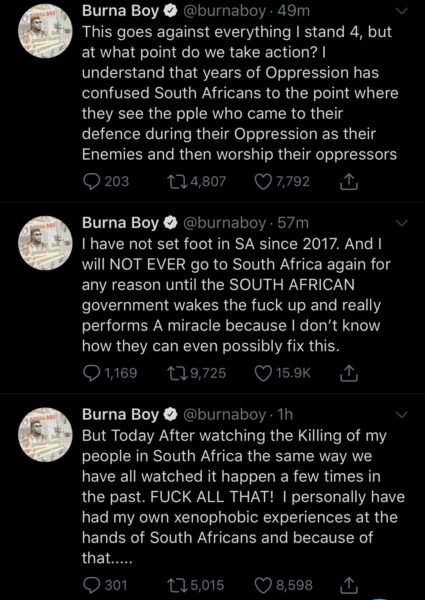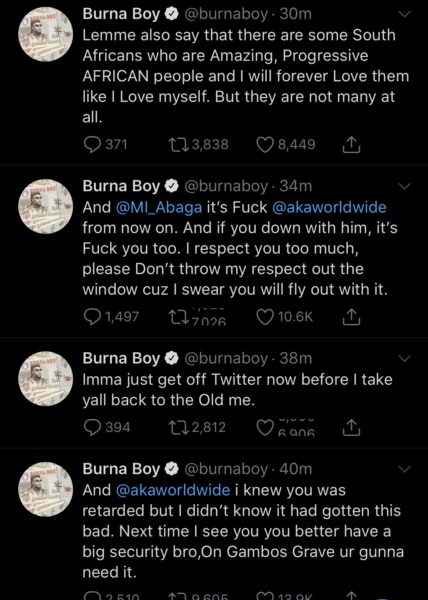 Burna Boy is scheduled to performed in South Africa this summer at the AfroPunk festival in Johannesburg on December 30 and 31 alongside local and international musicians.
Burna Boy also said  "I will NOT EVER go to South Africa again for any reason until the SOUTH AFRICAN government wakes the fuck up and really performs A miracle because I don't know how they can even possibly fix this." and pulls out #Afropunk